After having lots of fun exploring the Northern shores of Maui, we decided to continue our journey northward. After a delicious lunch beach side at Hula Grill in Whaler's Village, we jumped in the car and headed towards the unknown.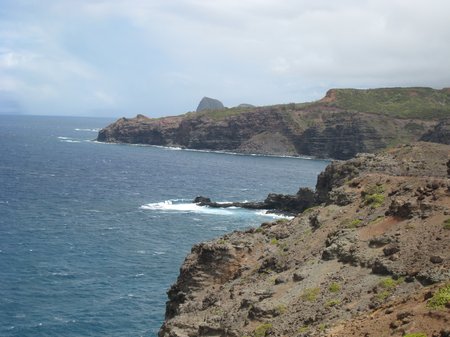 Rocky Coastline of Northern Maui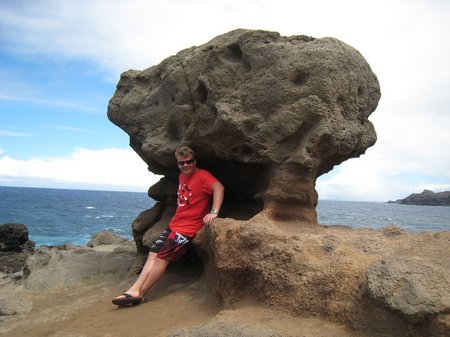 Cool lava rock formations…this one was shaped like a bench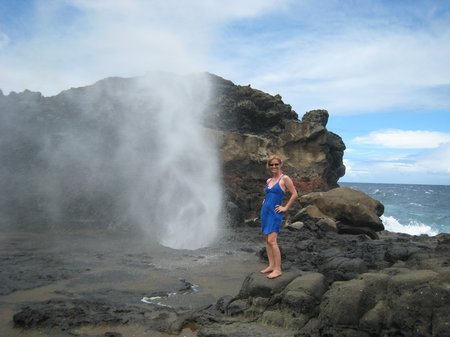 Blowholes!!!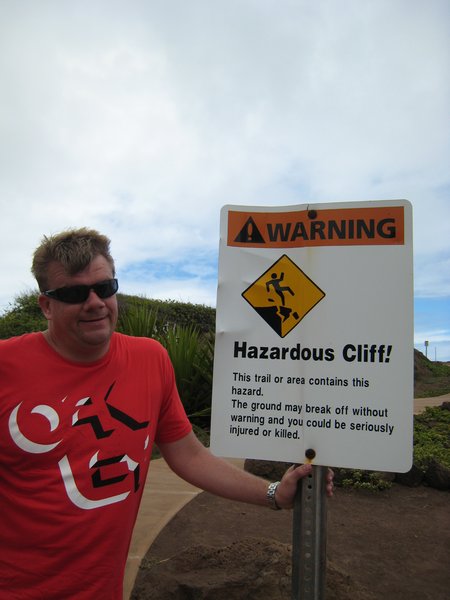 Scary hazardous cliffs! Beware! Meh…we're exploring!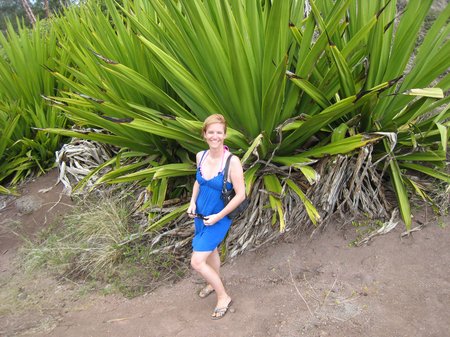 Giant killer plants! Ok, maybe I'm overstating the killer part.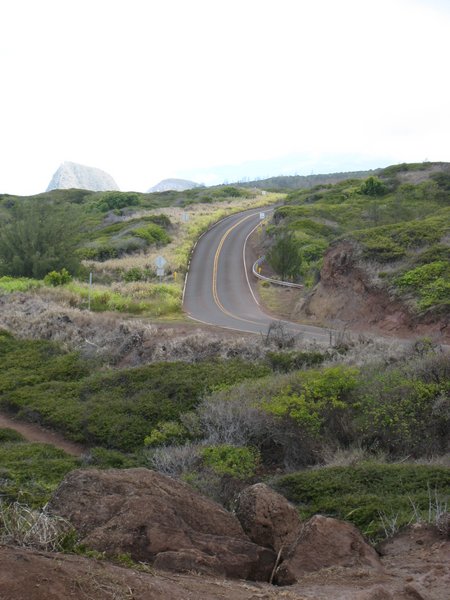 Long narrow winding roads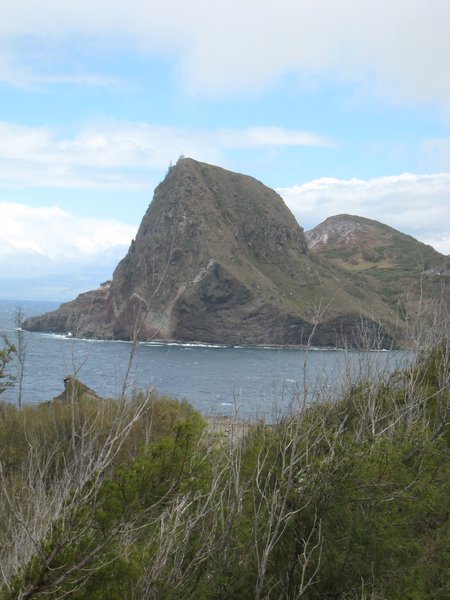 Awe-inspiring views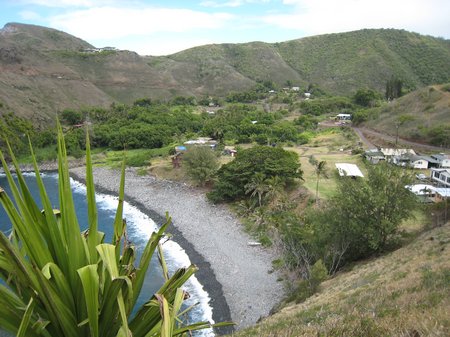 Quaint villages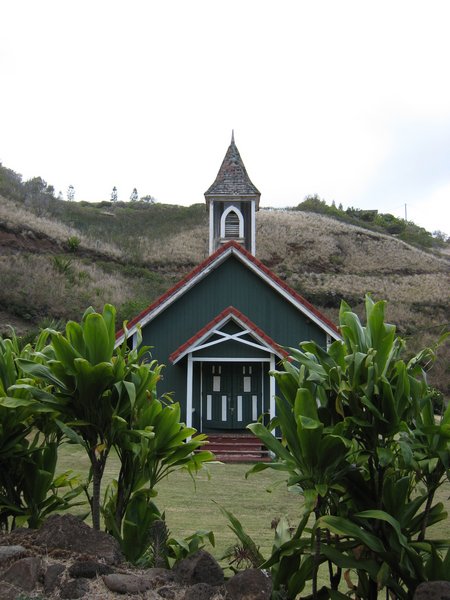 Cool churches
We found lots of great things along the way in our trip up North. Eventually, we ended up on a treacherous single lane road and decided to turn back, but not after sampling a few treats sold by the locals in a small village. If you're ever up this way, stop at the pink hut and get some shaved ice. It's the best…you betcha, you betcha!
On our trip back, we stopped in at the "rehearsal beach" to do some….yes, you guessed it…some rehearsing. Once again, we were all alone enjoying the lovely splendor that God has created. I'll never get over it. I just love the ocean. It's amazing.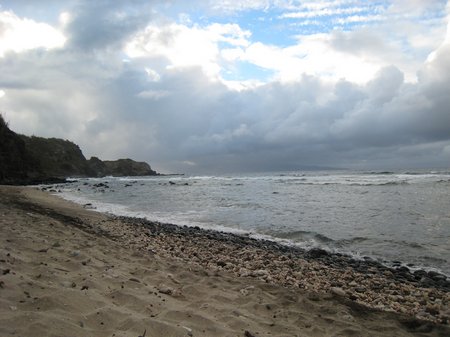 Our "rehearsal beach"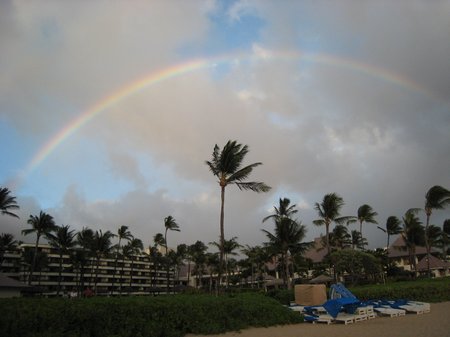 Back at the hotel, we got a lovely full rainbow. It's sooo beautiful!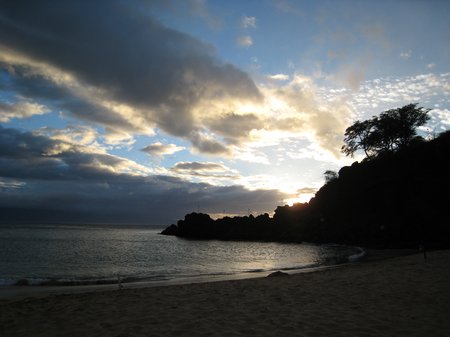 We watched the sun set over Black Rock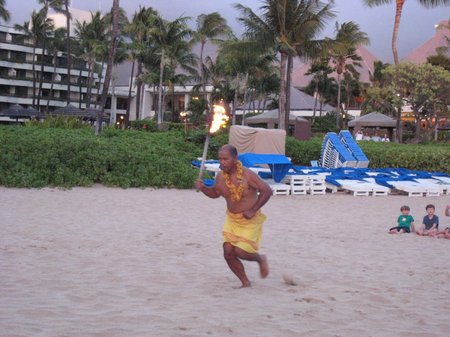 Stayed for the torch lighting ceremony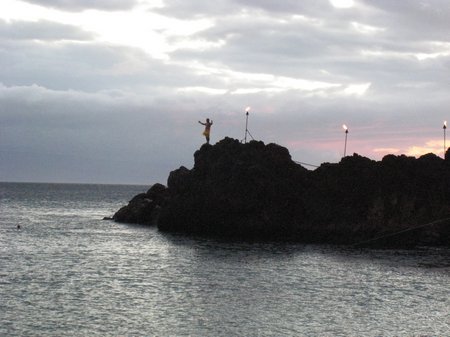 And cliff diving ceremony…it never gets old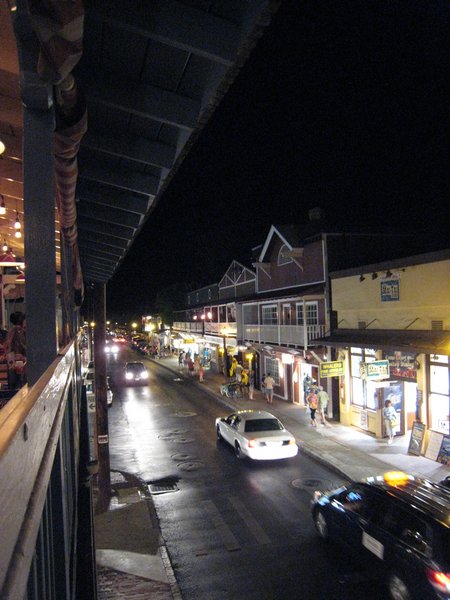 Then back to Front Street in Lahaina for dinner on our last evening in Maui.
Another fantastic day in paradise!