We joined the fun at the block party in the Dallas Arts District on Friday evening. Hosted by the AT&T Performing Arts Center, the party featured live music in Strauss Square, gourmet food trucks on Flora Street, performing arts center seat "test drives", games and a backstage tour of of the performing arts center/Winspear Opera House. While most of the activities were enjoyable, I was most excited about the backstage tour. I've seen many performances at the venue, and I have performed in small, community theatres, but I have never been backstage at a facility that does large-scale, Broadway productions.
It was a lot of fun and really interesting.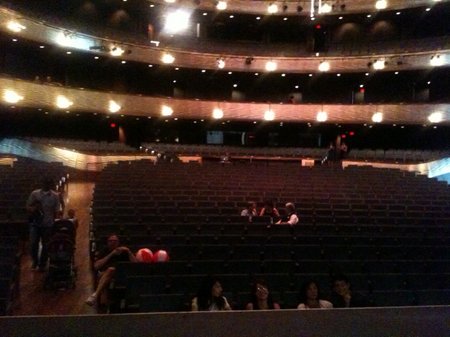 View of the theatre from the stage.
Our seats next year are near the guy sitting with a pink ball. SO close! Can't wait!!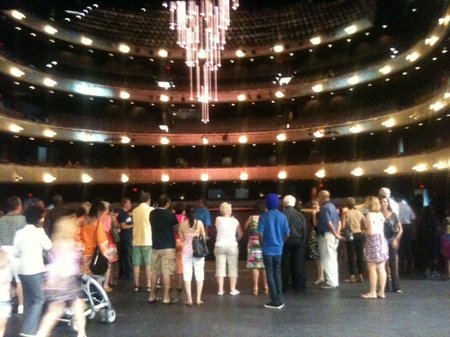 Another view of the performance hall from the stage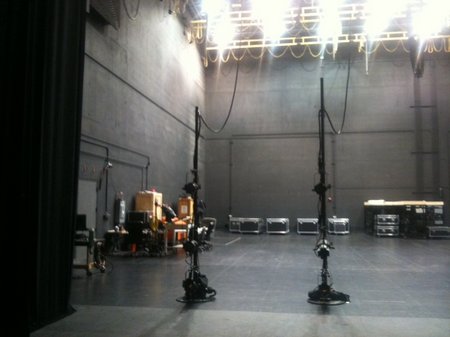 Huge staging areas on the side of the main stage. They can drive semi-trucks into these areas when large productions are here. They had 13 for Billy Elliott.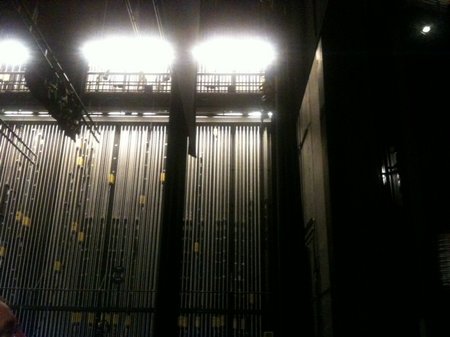 System of counter-balances for the curtains, lights, props, and staging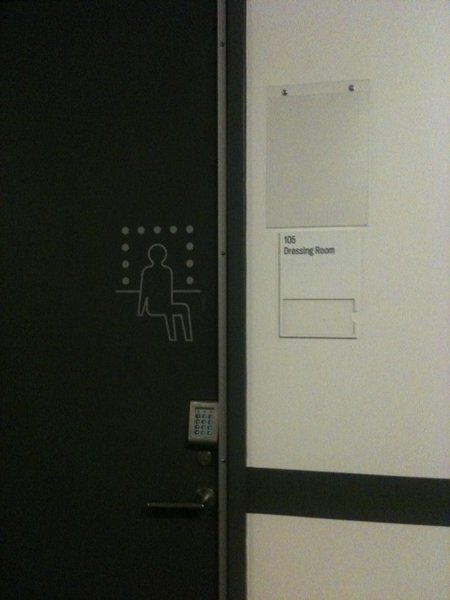 Backstage Dressing Rooms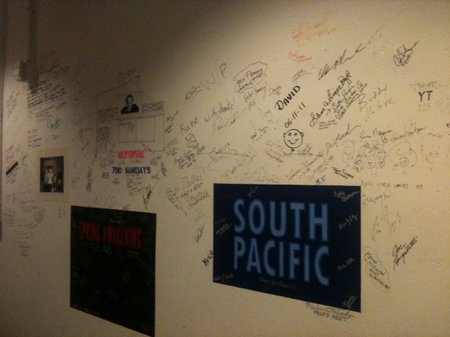 Hallway where all of the actors and performers sign when they perform here.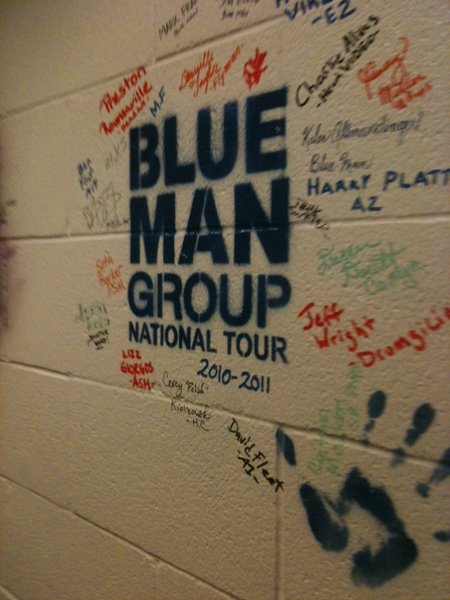 Close up shot in the hallway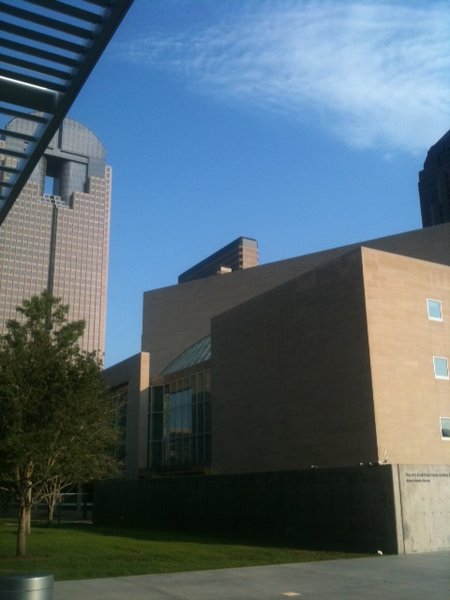 Meyerson Symphony Hall and Dallas sky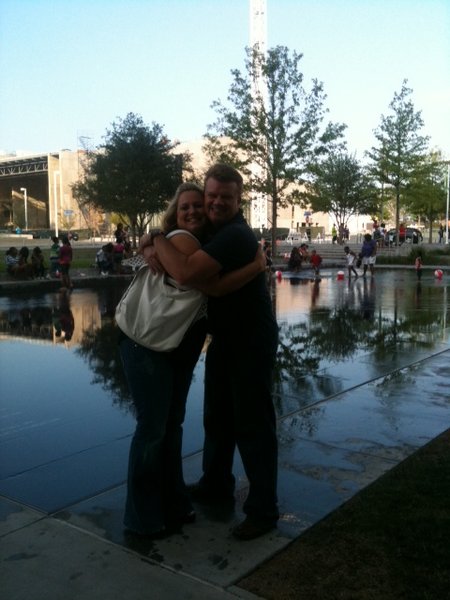 My two best friends posing for the camera outside of the ATT PAC
After the party, we walked to our favorite downtown Mexican restaurant for dinner, Jorge's. If you get tickets to a show in the Arts District, be sure to check it out. We always go there for dinner before a show. They have excellent food and great service — reservations are highly recommended!
We had hoped to watch the Dallas Theatre Center's production of The Wiz at the Wylie Theatre, but by the time we arrived at the block party all of the tickets had already been sold. Maybe we'll catch it on another weekend.
It was a great night with two people I love dearly. And now I know what's happening behind the scenes when I see a performance at the ATT PAC. The only thing that would be better is if I were performing there. Hey, a girl can dream, right?