Into the woods we go again. We have to every now and then!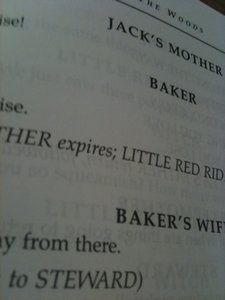 We're three weeks away from opening night at McKinney Repertory Theatre (MRT). The cast is deep in the woods of rehearsals, practicing blocking, singing, lines, and choreography. Whew, it makes me tired just thinking about it. We rehearse four nights a week, and there's still so much to do!
This is my first foray into the world of musical theater, and I have to admit, it's been a very interesting adventure. I didn't realize how complicated musicals were. There's everything that goes into your standard drama production, but then you have to also add music, singing, and dancing. Trust me, it's a lot.
Although my roles in this production are quite small, I'm still having a good experience, and it's fun to watch the creative process that goes into a musical. I'm playing three characters: Red Riding Hood's granny, Cinderella's mother, and the giant (yes, she's a woman). My characters don't have a lot of stage time, but it is fun playing three very different roles — and I get to sing a bit, including some very, very high notes.
We have some outstanding actors and singers in this production. Some of them completely "wow" me. Rehearsals are chaotic at this stage, but I know the production will be top notch when it's time to perform. The MRT is investing a significant amount in production, costumes and advertising for this show. It'll be fantastic. For Tickets call 214 544 4630 or visit www.mckinneyperformingarts?center.org. And for a glimpse behind the scenes, check out the images below (I apologize now for the low, camera phone quality, but it's better than nothing, right?).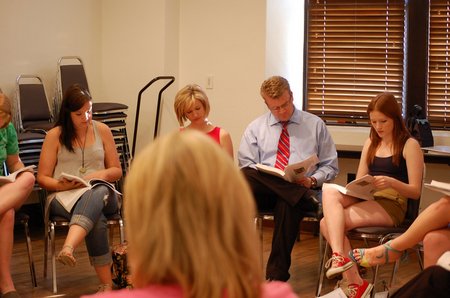 First read through of the Into the Woods script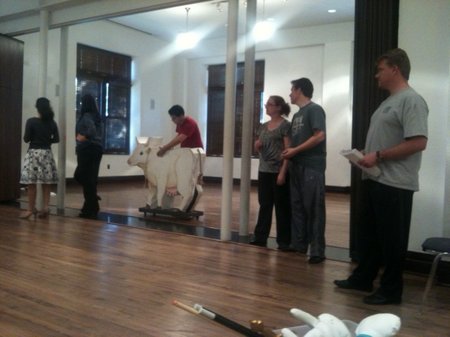 Rehearsing the opening of Act I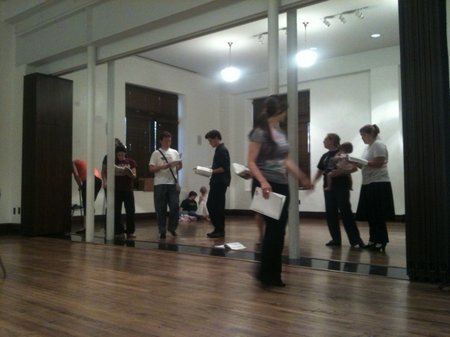 Trying to remember lines, singing, and choreography…not an easy task!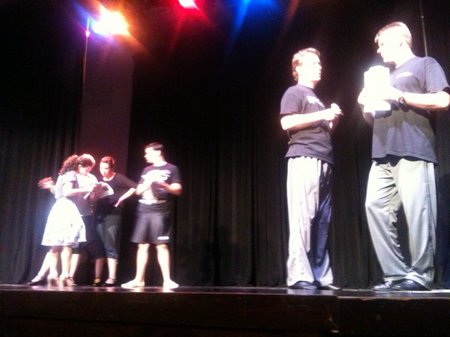 Rehearsing on stage in the theater at the McKinney Performing Arts Center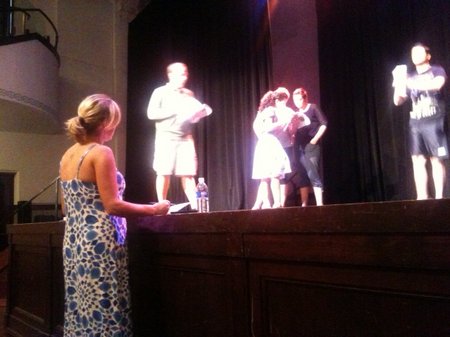 Our music director (and former Miss Texas) looks on as we rehearse a scene