After cycling from Salzburg to Prague, we decided to sleep late and take a much needed break before venturing outside to explore the city. It felt great to not set an alarm for 6:40 am! In fact, we didn't set any alarm. We got up when we felt like it. Now, that's a vacation!
After noon, we made our way to the famous Prague Castle, which according to the Guinness Book of World Records, is the largest coherent castle complex in the world with an area of almost 70,000 m. I definitely believe Guinness because it's huge! We toured through the most compelling areas of the castle before descending the hill back into the city area where we booked a river boat tour. The boat tour takes you through the heart of Prague on the Vltava River. It was a nice break after walking all over the city, and it afforded us some fantastic views of the sights.
We later crossed the river and went into the Old Town area which is packed with shops, restaurants, and tons of tourists. After spending the last 8-9 days away from the busyness of a large city packed with annoying tourists, it made me long for one of those nice, quiet Austrian villages. Don't get me wrong. Prague is awesome! I just wish there were fewer tourists roaming the city. I guess that's what you get when you travel in the Summer, though. We usually travel later in the year…but now back to Prague. We explored the crowded streets and wandered through some of the tourist shops before finding our way to the Hard Rock Cafe for a familiar dinner featuring American food. Oh, how I've missed American food, and don't get me started on how much I'm craving some Mexican food right now. It will be my first meal when I get home.
After dinner, we explored a bit more before calling it quits. Our legs were still sore and after all of the walking we did today, we were tired so we enjoyed the rest of the night relaxing in our hotel.
We have one more day in Prague before flying home. I'm not sure what exciting things we'll find tomorrow, but we'll make the most of our last day.
Here are the highlights from today's adventures.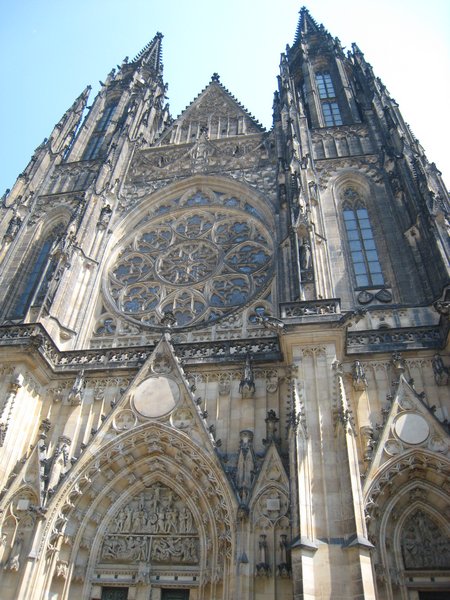 St. Vitus Cathedral in the Prague Castle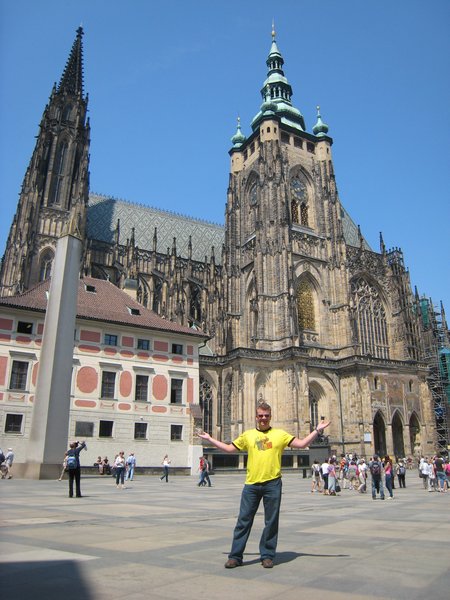 Side view of the cathedral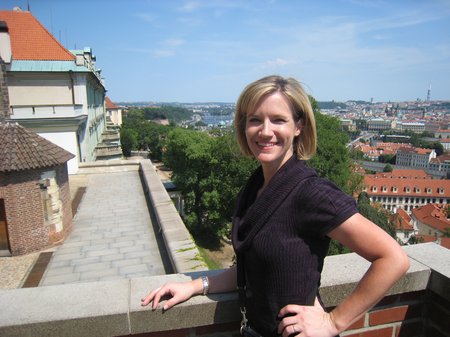 View looking down on the city from the palace terrace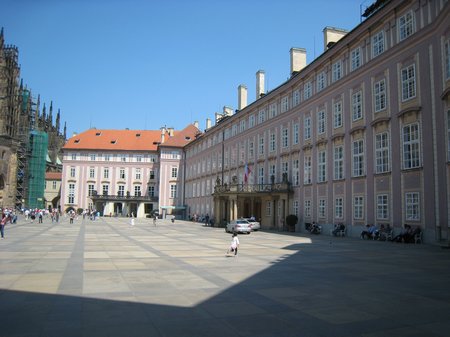 Palace buildings in the castle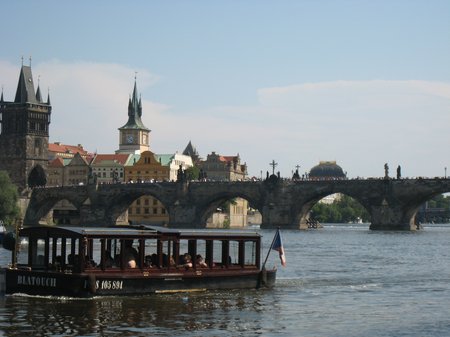 View of Charles Bridge from the river boat tour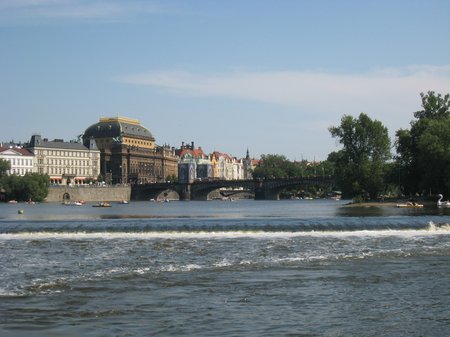 Looking towards the National Theatre Building in the middle with gold roof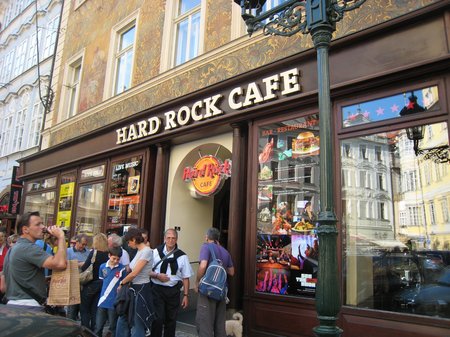 Hard Rock Cafe Prague
For more pictures, check out the Austria II and Czech Republic pictures in the photo section of the blog.