Wow, I can't believe that "Leaving Iowa" opens this week! Since returning from Maui, we've been rehearsing like crazy! We had a four hour rehearsal on Saturday, eight hour rehearsal on Sunday, and four hour rehearsal tonight. It's tiring, but at the same time, I'm glad we're doing it. I missed an entire week of rehearsal while I was in Maui, so I really need it.
Tonight was our first night to be in the Courtyard Theatre in Plano (where we'll be performing starting on Thursday). It's an awesome venue, and I'm really excited to be performing there. We have a spacious back stage area, good dressing rooms, and a separate green room. It's great to have so much space for the cast and crew.
The tech crew joined us for this evening's rehearsal, so we got to practice with the lighting, sound, and multimedia. It's great to see it all finally come together. We still have lots of work to do before Thursday's performance, but I know it will be great!
If you enjoy theatre, please come out to support us. I really like the play. It's a great story that is both funny and touching. And, I think almost everyone can relate to the family road trip scenes. If you've ever traveled with your family in a car, this will bring back memories…and make you laugh. And if that's not enough, you get to see me act as a "mom" which is a stretch for me…haha!
For more information and to get tickets, visit: http://bit.ly/cGs2qL
For a few blurry iPhone pictures from our rehearsals, see below.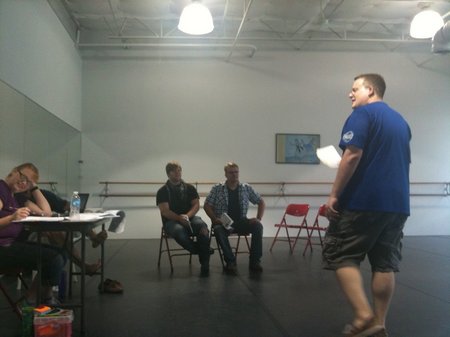 Practicing the Civil War re-enactment scene — just one destination on the family road trip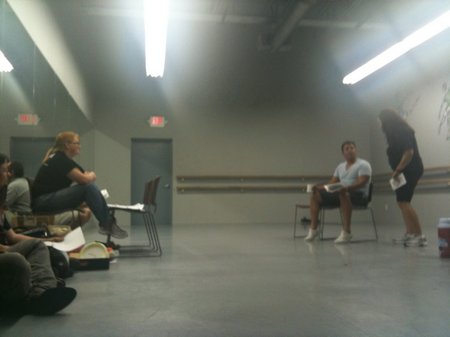 Shaw and Pam at the diner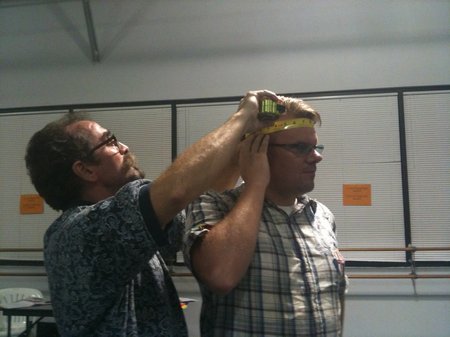 Our director and Gary working very hard…or not.
!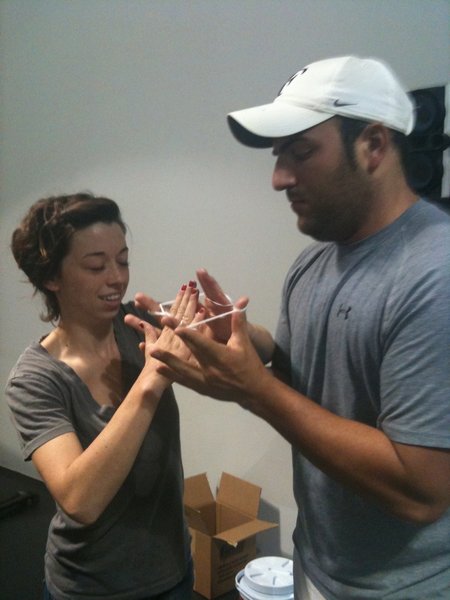 String games!!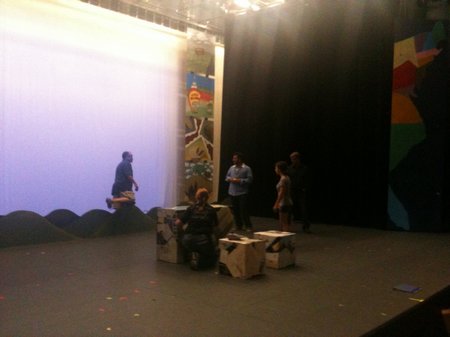 First night in the Courtyard Theatre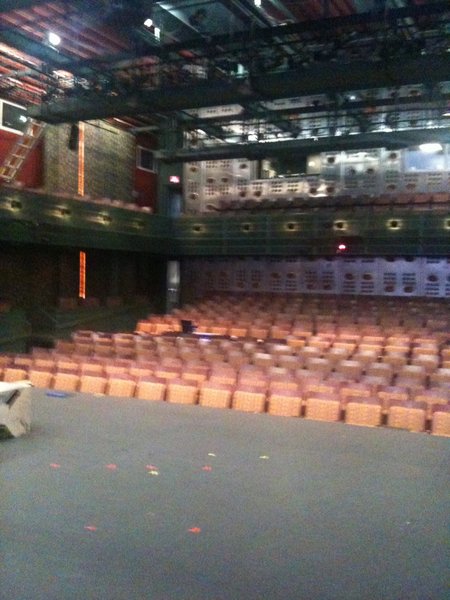 The actor's viewpoint