It was an extraordinary day at Abundant Life Church (ALC). We had an amazing morning with the Clark Brothers, winners of the Fox TV show "The Next Great American Band". These guys are really talented, yet anointed of God. I was blown away.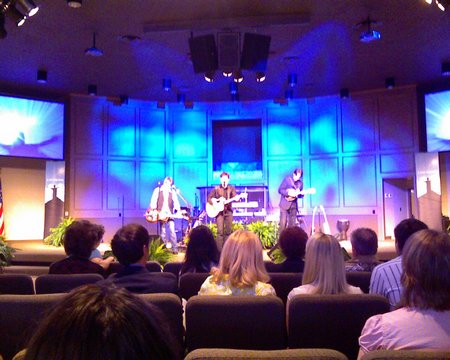 The Clark Brothers at ALC
They recently performed their version of "This Little Light of Mine" on American Idol. You can check it out on their official MySpace site here: www.myspace.com/clarkbrothers. It's available for download from iTunes also.
The Clark Brothers are incredible musicians, but they are more than that. They didn't just show up at ALC to perform; they came to minister. Before wrapping up, Ashley Clark delivered a heartfelt message about Jesus and His healing power.
If the day had stopped there, it would have been great, but wait…there's more! This evening, ALC held a baptism service at a local natatorium. Thirteen people made a declaration of their face and were buried together with Christ in baptism.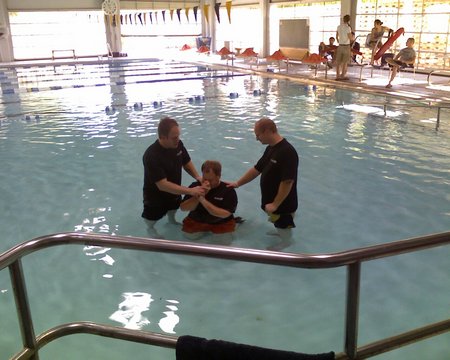 Pastor Hennigan and Assistant Pastor Manning getting ready to baptize Greg (one of our "One Lifers" and drama team member)
It is so exciting to see new souls following Christ! This is what living for God is all about…it doesn't get any better than this!